Friends of the Earth Netherlands demands that 29 big polluting companies publish a climate plan that shows how they will be aligned with the Paris Agreement in 2030.
If the companies do not take action, Friends of the Earth Netherlands warns that they are willing and able to start one or more lawsuits against these companies demanding more ambitious climate policies. Below you can find all correspondence with these 29 companies.
Note: These documents are examples, without the company names and addresses.
Correspondence I - 220113
Correspondence II - 220705
Correspondence III - 221121
Correspondence IV - 230321
Download publication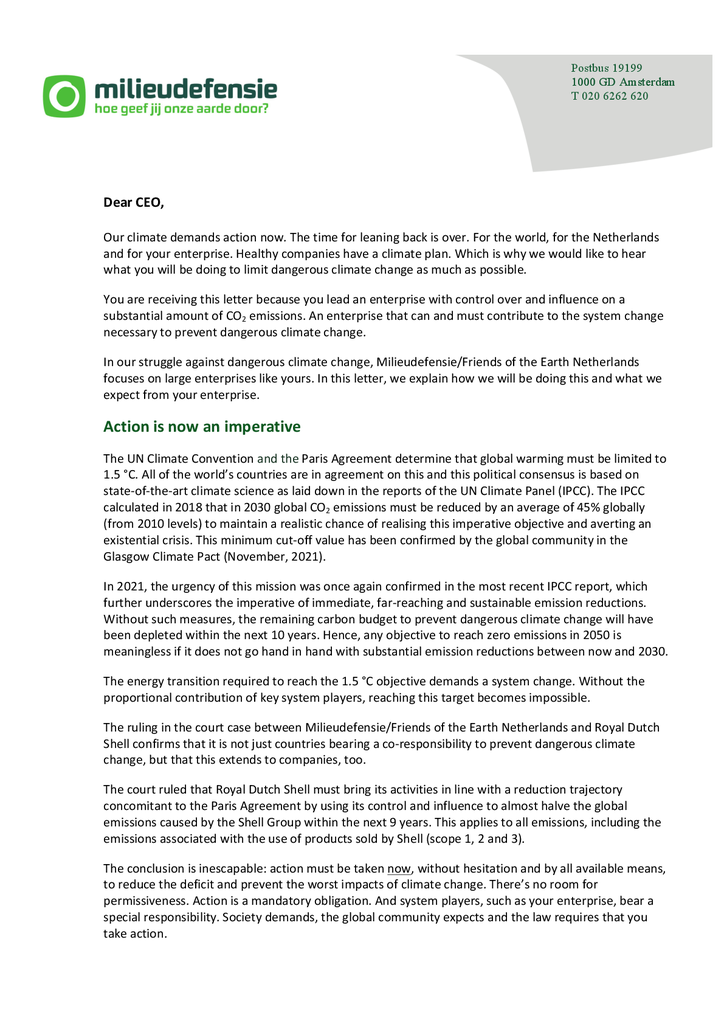 Correspondence I - 220113.pdf — 534 KB