Friends of the Earth Netherlands was in Geneva to address the UN in the context of the Universal Periodic Review: the human rights exam each country has to do every five years. Together with IUCN NL and Stand Up For Your Rights we wrote a report with 3 conclusions on the Netherlands.
In our UN speech we plead for better legislation and making the legal process more accessible to human rights victims, among other things.
Click here for the full report.
Read below our written statement with all the conclusions we shared with the UN.
Download publication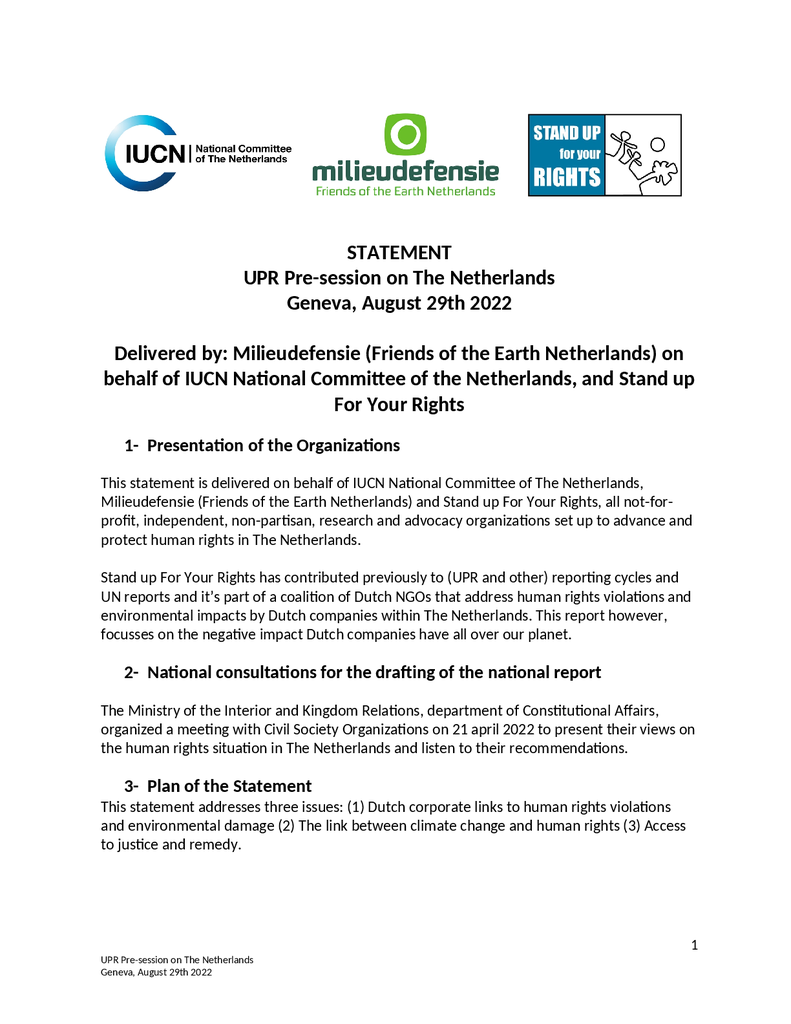 Written Statement UPR Pre-session on The Netherlands.pdf — 192 KB