It's already been a year since we made history by winning the Climate Case against Shell. What has happened in the meantime? Let's catch up, shall we.
Not just Shell
On May 26, 2021 we won the Climate Case against Shell. For the first time in history, a judge ordered a company to adhere to the Paris climate target. In a response, Shell argued that it would not be fair if only Shell was forced to adapt. But that argument is no longer valid. Similar cases have since been launched and announced against, among others, Total in France, ENI in Italy and the car industry in Germany.
Our lawyer is among the top 100 most influential people
Our lawyer, Roger Cox, was nominated by Al Gore as one of the 100 most influential people of 2021. Time magazine publishes this list every year. He ended up on the list. This was a huge honour because Roger himself had been inspired by Al Gore's film, An Inconvenient Truth. It was after seeing that film that Roger began to focus on climate lawsuits.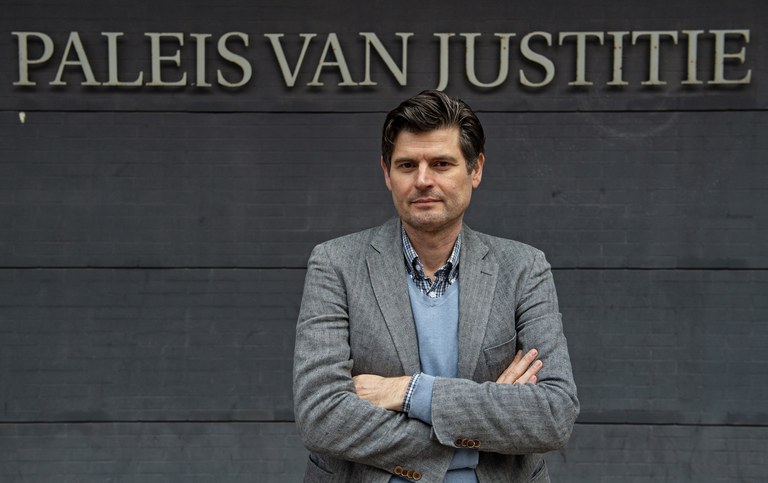 Lawyer Roger Cox in court in The Hague
Shell is going to appeal
In the summer of 2021, Shell announced that it was going to appeal. These are Shell's main arguments:
Shell believes that it is already doing enough to combat climate change.
Shell claims that it has little influence over the fuel consumption of consumers.

Shell says it's unfair that it is the only company being singled out to reduce its emissions.
The end of the oil and gas era in sight
Meanwhile, science is not standing still either. Evidence is mounting that shows we are well on the way to 1.5 degrees of global warming. To prevent this, we'll have to pull out all the stops. New research shows that to stay below the 1.5 C degrees of global warming, we have to stop developing new oil and gas fields. But 40% of the oil and gas in fields that are currently ready to be used (the so-called 'developed reserves') must also remain in the ground.
This means that governments should no longer be issuing new permits for the development of new oil and gas fields. But it also means that a large number of the existing permits need to be revoked. This of course also means that Shell should no longer be searching for new oil and gas sources at all.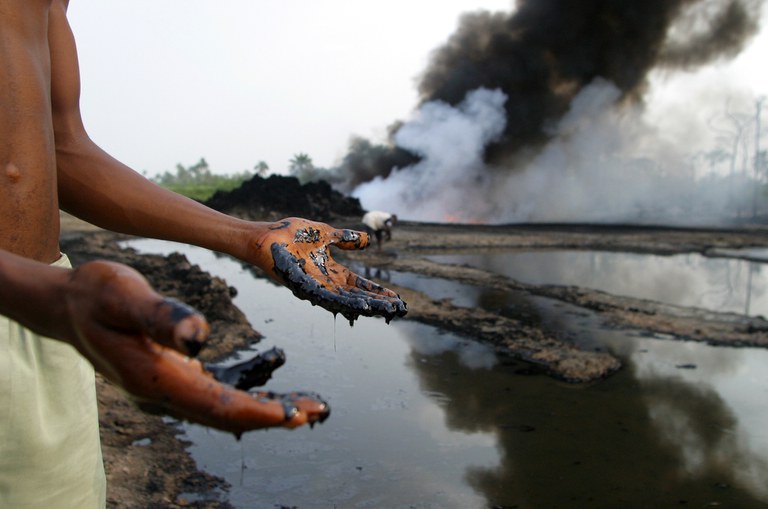 Young man in Nigeria with oil that leaked from Shell pipelines on his hands
Shell announces new drilling
Shell has announced plans to drill for oil off the coast of England, Togo, South Africa and many other places. This despite major protests from local populations and the fact that the scientific evidence insists this is no longer an option. This is definitely not in line with the judge's verdict. This once again shows that Shell is not concerned with the judge's verdict and totally does not care about climate change. Meanwhile, Shell continues to pollute and endanger human lives.
People in South Africa protest against Shell's new project on the Wildcoast
We hold the directors personally responsible
On April 25 of this year, we sent a letter to Shell's board members. Our demand: carry out the judge's verdict. If they don't do this, there will be moment when we can hold them personally liable. After all, it is the board members who make the decisions.
Help us win our appeal against Shell
We're currently preparing for the appeal. We pay for this lawsuit mainly with donations from our supporters. Would you like to help us win our appeal against Shell?
Please help us with a donation.
Photo above: Donald Pols, our director, leaves the court cheering and smiling after the Climate Case victory. He holds the judge's verdict in outstretched arm over his head.