We call upon the Roundtable on Sustainable Palm Oil (RSPO) to undo certifications to Socfin, Africa's biggest plantation company. We also ask to improve on transparency in its process, recognize the climate of fear, and investigate other allegations as well. Please read below in English and French.
Despite various grievances from local communities and complaints, several of Socfin's plantations have received RSPO certification over the past years. These certifications are challenged by local communities and grassroots civil society organisations. RSPO commissioned an 'independent verification mission' to investigate allegations in media reports from 2020 and 2021. And recently published their letter with findings to Socapalm.
Together with six international partner organisations, Friends of the Earth Netherlands analysed the RSPO verification assessment letter. Our observations can be found in the letter below (in English). Click here to read it in French.
Download publication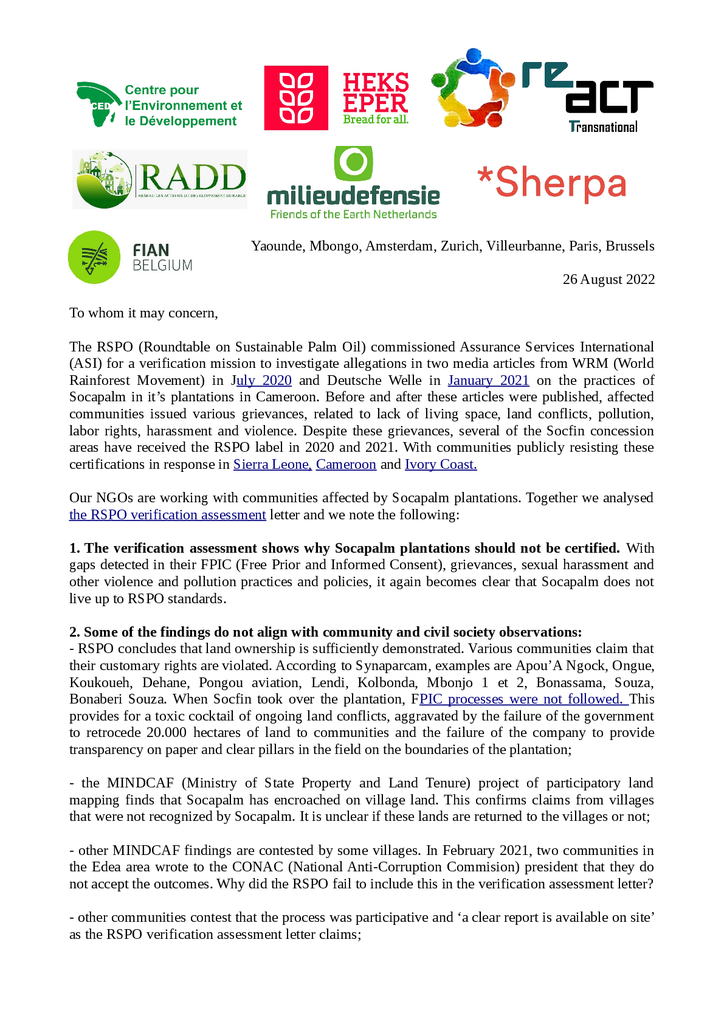 Response to RSPO Socapalm verification assessment letter_eng.pdf — 229 KB