Banks and financiers are causing worldwide biodiversity loss with their investments in polluting companies. Civil society organizations urge them to align with the Global Biodiversity Framework. And to commit to 5 key principles to guide all their activities.
The Global Biodiversity Framework consists of agreements made at the UN Biodiversity Conference in Canada.
Read the recommendations.
Photo above: a black-headed oriole sits on a branch. © Bettina Arrigoni
Download publication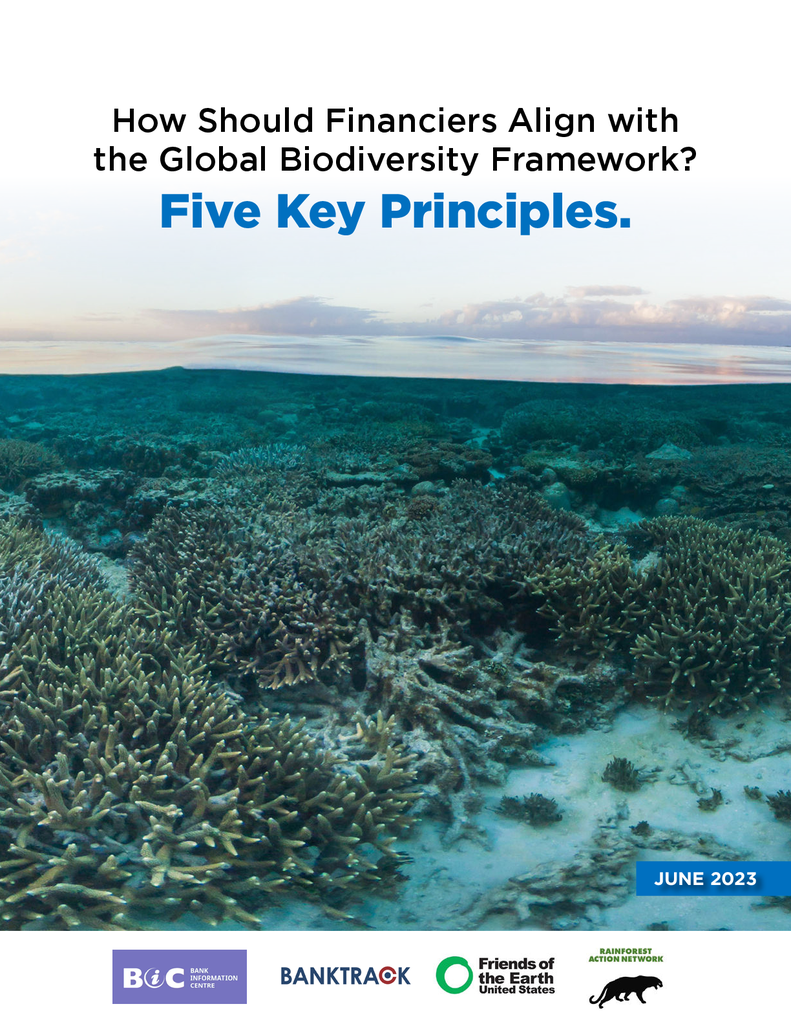 Global Biodiversity Framework - Five Key Principles.pdf — 1167 KB