According to new research by SOMO, Oil Change International, and Milieudefensie, major polluters are receiving even more fossil fuel subsidies than previously believed: €37.5 billion. This money could have been allocated differently by the Dutch government.
The researchers recommend that the government phase out all fossil fuel subsidies by 2025 and allocate the additional revenue in a fair and equitable manner. Such a move would enable the Netherlands to swiftly achieve its 2030 climate targets while generating substantial funds for investments in sustainability, international aid, and the fight against energy poverty.
Read a summary of the report in English. 
Image at the top: Origami butterflies made of euro notes on a background of a plane leaving white stripes in the sky.
Download publication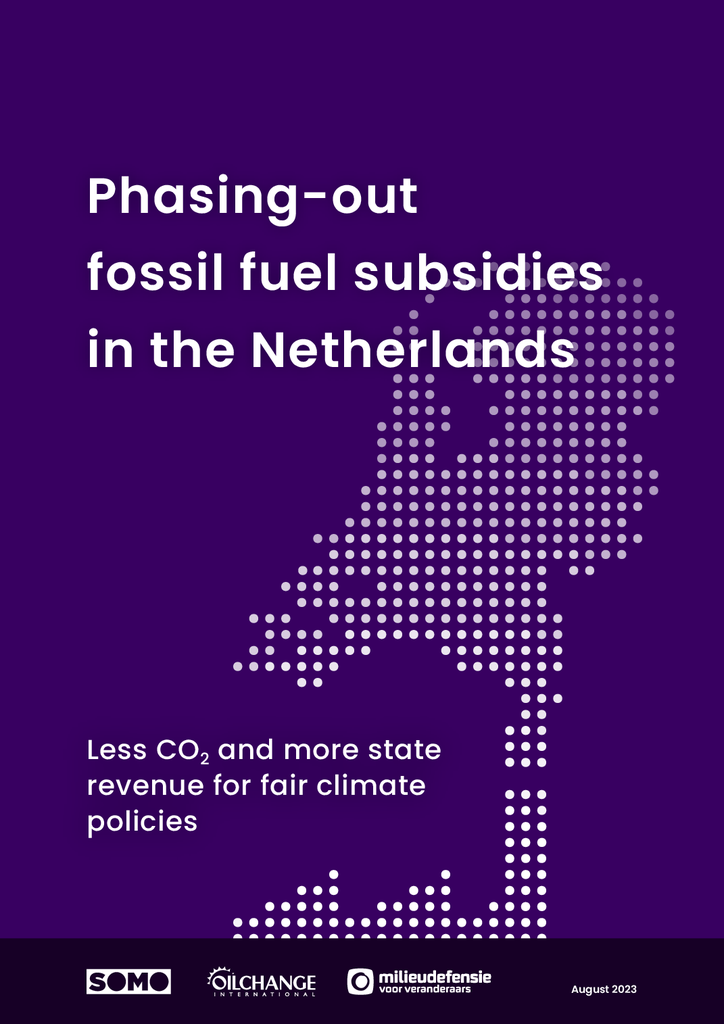 Executive-summary-fossil-subsidies-report.pdf — 417 KB