Commissioned by Friends of the Earth Netherlands, Indonesia and Malaysia, Utrecht University has conducted research into the consequences of forest fires in Southeast Asia for people and the environment. The findings and international solutions have been published in 3 memos.
Along with the number of palm oil plantations, the number of forest fires in Indonesia and Malaysia has peaked in recent years. This has all kinds of negative consequences for the environment, but also for people in the region. The enormous air pollution caused by the burning of peat and trees affects their health and livelihood, thereby violating human rights.
The first memo deals with regional avenues of advocacy and redress, and focuses, among other things, on the Association of Southeast Asian Nations (ASEAN) Agreement on Transboundary Haze Pollution.
> Read the memo Regional Avenues of Advocacy and Redress
The second memo examines the different UN systems of advocacy and redress.
> Read the memo UN Based Avenues of Advocacy and Redress
The third memo focuses on the UN Framework Convention on Climate Change, the Sustainable Development Goals, and the UN Guiding Principles on Business and Human Rights
> Read the memo Other International Avenues
The executive summary below shows key options for access to justice and redress, with recommendations for civil society organizations and affected communities.
Download publication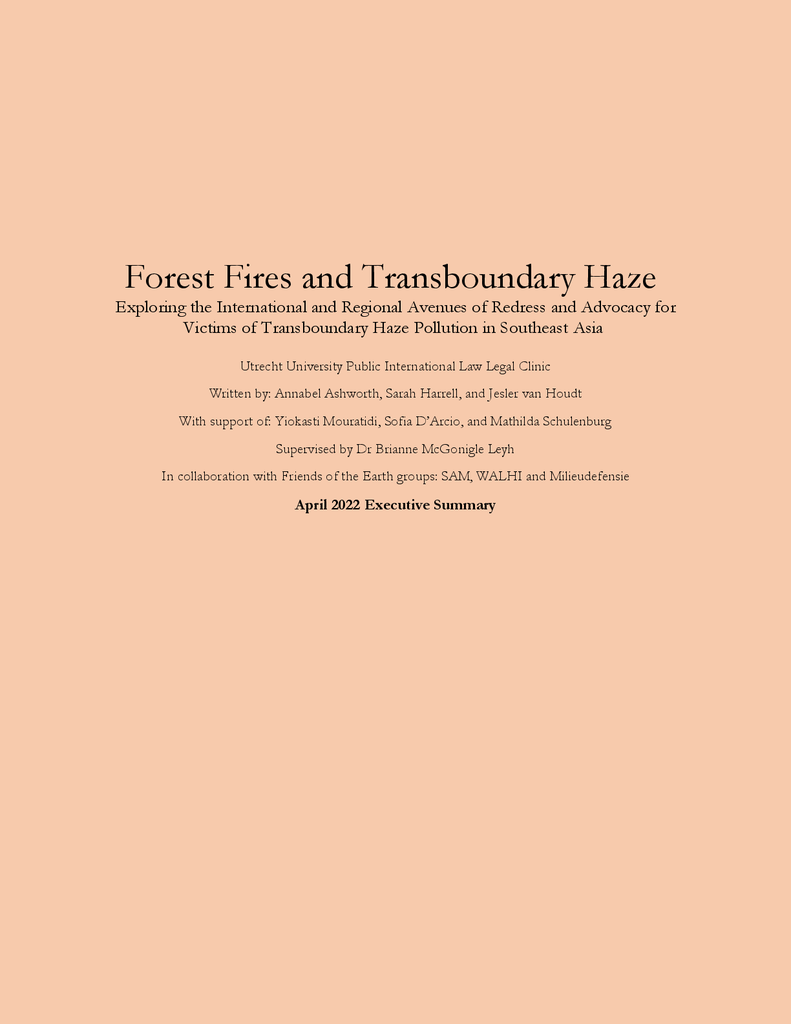 Executive Summary - Forest Fires and Transboundary Haze.pdf — 326 KB