Dutch-based ABN AMRO, ING and Rabobank are structurally involved in scandals concerning destruction of rainforest and land-grabbing in Asia and Africa. This black book reveals that these three Dutch banks are failing in their attempts to prevent their money from being used to fund rainforest clearing, land grabbing and human rights violations. Although these banks have promised improvements for years, these never materialize. Friends of the Earth Netherlands (Milieudefensie) is calling on the banks to cease financing the industrial palm oil sector.
Black book: 100+ palm oil scandals
In the 'Black Book' Draw the Line, Milieudefensie identifies more than 100 scandals in which major Dutch international banks are currently involved or have been involved. With their publication, Milieudefensie is illustrating the gigantic scale of the problems for the first time. The 118 scandals involve 14 palm oil companies in 9 countries in Asia and Africa.
Download publication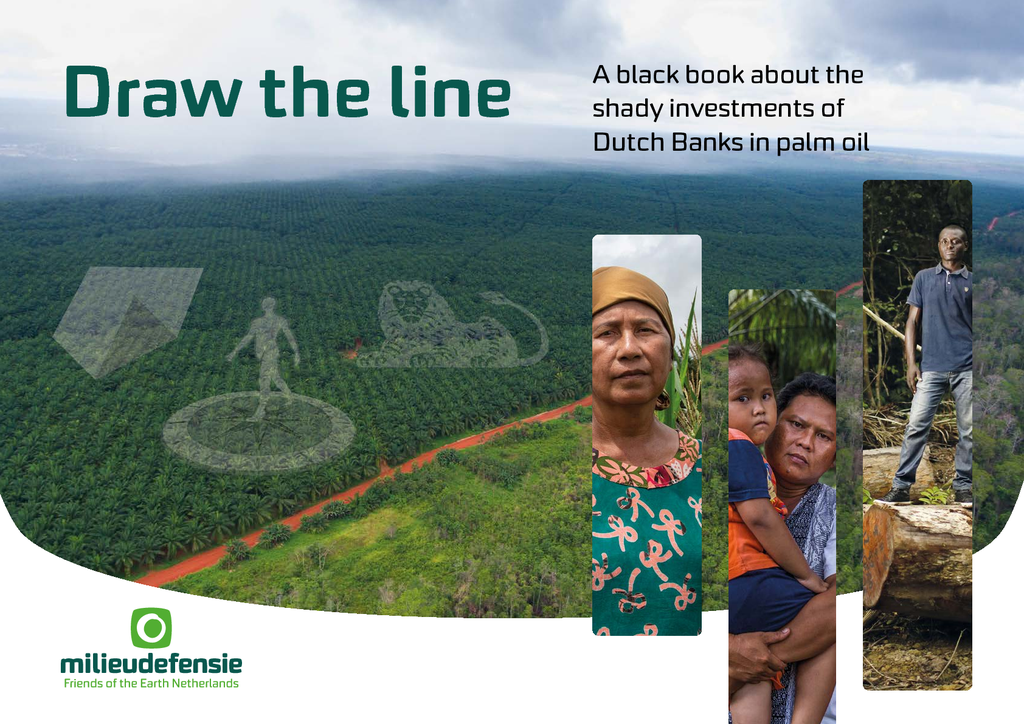 Draw The Line (English).pdf — 4980 KB