Despite the climate crisis, Shell continues to pollute. That has to stop. That's why we're suing Shell. Our demand: Shell, stop causing dangerous global warming. Our climate lawsuit begins in December.
One day before our lawsuit begins, we will reveal just how many people think this lawsuit is important. From Groningen to Maastricht and from Tokyo to Cape Town, people will make themselves heard via social media. Together we say: Shell, you're stupidly destroying our climate, we want a livable future.
We want to make this campaign as massive as possible, so that the media will pick it up. So: get involved and be creative, ask people to join you and find a fun location. For example, go out on the street with a few colleagues or friends and take a photo at a Shell gas station. Because our climate lawsuit is going to be big news on the following day – when our case actually commences! – we have a good chance of creating some extra commotion. Who knows, your photo might end up in the news!
This is how to participate
Step 1: Take a photo of yourself and an A4 with the hashtag #StopShell. Tip: be creative, ask people to join you and find a fun location.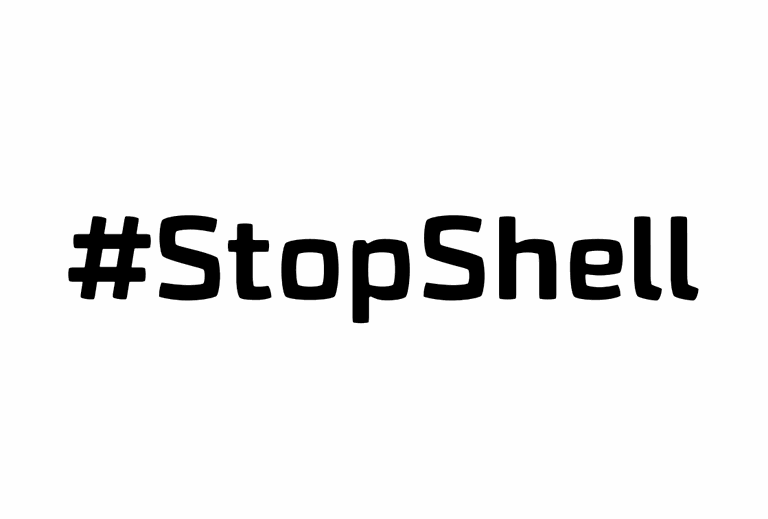 Step 2: Post your photo on social media. Tag @milieudefensie and @foeint and use the hashtags #StopShell and #ClimateCase.
• Check out an example of a post here:
Tomorrow our historic #ClimateCase against #Shell commences ⚖️✊ The time has passed for @Shell, one of the largest polluting and most powerful companies in the world. Please share this message to show your support. @milieudefensie @foeint #StopShell
https://en.milieudefensie.nl/climate-case-shell
Step 3: Share this action via the app and email it to all your friends and family. The more people who participate, the greater the impact!
Thanks! Together we say #StopShell.